The FEW's Board of Directors
Ronny Sweger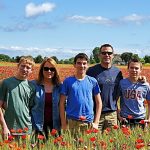 Ronny enlisted in National Guard as a pipefitter/plumber in 1993, but left college to pursue a career in the Army Special Forces in 1994. He was the first plumber to be selected for Special Forces training in 1997 and also graduated first in his Special Forces engineer course. He was assigned to 5th Special Forces Group where he mastered breaching and close quarters combat. He then trained fellow Operators.
Miami Phillips
Miami Phillips served during the end of the Vietnam conflict in the USS Point Defiance (LSD 31) , and later in the nuclear fast attack submarine USN Tullibee (SSN 597) and is a strong defender of the military.
From 2001 to 2017 he helped another nonprofit serving Veterans living with PTS, TBI and other challenges receive Service Dogs for free. He and his bride Shelly traveled the east coast helping to raise over $1M for this effort.
The FEW's Board of Advisors
Major General Douglas O. Dollar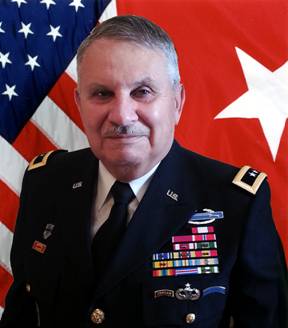 Major General Douglas O. Dollar grew up in the Cookson Hills of rural Eastern Oklahoma, where he learned to enjoy hunting, fishing and camping in the great outdoors. He was commissioned in the U.S. Army Infantry in 1968 as a Distinguished Military Graduate through the ROTC program at Oklahoma State University, and served as a rifle platoon leader in Vietnam, and later as training officer of the 5th Special Forces Group at Ft. Bragg, NC.
Major Ed Pulido, U.S. Army (Ret.)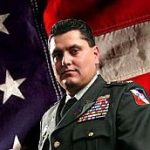 Due to his exceptional and enduring service to Veterans, The Foundation for Exceptional Warriors (The FEW) is honored to have Major Ed Pulido as an Advisor to the Board of Directors. His constant work with Veterans, their issues, and his knowledge of how outdoor adventures can change and save lives. He is greatly suited for this important Advisory position.
Chris Wolfenbarger
Chris Wolfenbarger was born in Kansas City, Missouri. He grew up in Independence, MO until his parents moved to Lake Lotawana, a 750 acre lake southeast of Kansas City. This is where he truly developed his love of the outdoors. He spent every day he could on and around the water. He also excelled as a Boy Scout, eventually earning.
Bill Wilkinson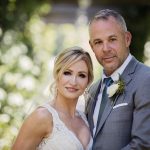 William "Bill" Wilkinson hails from North Carolina. He joined the Marines Corps after graduating high school in 1988. William served with Marine Security Forces and as an mortar man within the Fleet Marine Force, Camp Lejeune, NC.
Ty Carter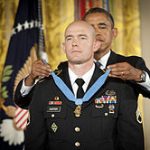 Carter was awarded the Medal of Honor by President Obama on August 26th, 2013 at a White House ceremony. The following day, Carter was inducted into the Pentagon Hall of Heroes. He later left active duty in October 2014 and has since worked tirelessly to destigmatize Post-Traumatic Stress (PTS), a
condition from which he has suffered. Because of his enduring support of his military Brothers and unparalleled efforts to education the public, The FEW is excited to have Ty Carter as an Advisor to the Board of Directors.
Learn more about Medal of Honor recipient Ty Carter at https://www.tymcartermoh.com
Donald (Doc) E. Ballard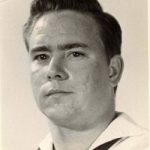 Donald Everett Ballard is a retired American colonel in the Kansas National Guard and former member of the United States Navy, in which he was a Hospital Corpsman in the Vietnam War and received the Medal of Honor.