2nd Annual Exceptional Family Beach Week at Dauphin Island, AL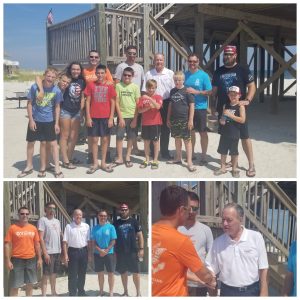 Our Exceptional families were greeted at the beach house by Dauphin Island Mayor Jeff Collier. Founder Ronny Sweger had the honor of presenting Mayor Collier with a FEW coin. Thank you Mayor for your support of our Nation's Exceptional Warriors and their families!
Exceptional Family Beach Week is a wonderful time for families to bond and reconnect, but it is also nice to see Warrior couples find a little time just for themselves.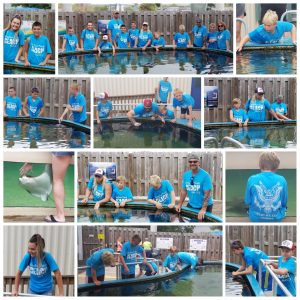 Stingray bay at Dauphin Island Sea Lab. I am not sure who had more fun, the kids or the adults.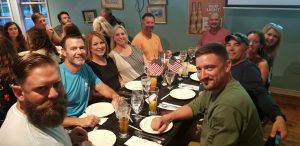 A great night of food, fun and fellowship with Exceptional Warriors, Wives & Patriots at Islanders Restaurant & Bar.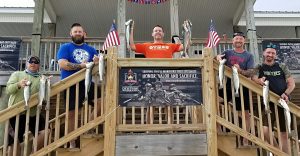 Exceptional Warriors had a successful day shore fishing at the 2nd Annual Dauphin Island Family Beach Week. Special thank you to FEW Associates Kevin & Leslie Crawford for planning and guiding the fishing today.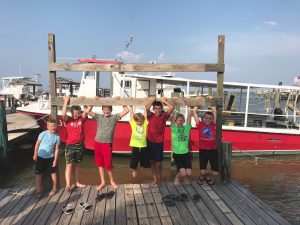 Our Exceptional kids waiting to board the "Duke" at Dauphin Island Marina.
All in all it was an Exceptional week, filled with laughs, love and fellowship.  A huge thank you to everyone who made this happen.
If you would like to get involved with The Foundation for Exceptional Warriors click here!