The Foundation For Exceptional Warriors helps no one without your help. Please consider giving back to the Exceptional Warrior Community in one or more of the following ways.
Prayer
Prayer is the most important gift you can give. Please keep these specific requests in your prayers:
Ask God to protect our military personnel serving overseas.
Pray for those Exceptional Warriors that have sacrificed above and beyond.
Pray for the success of The FEW's mission.
Pray for the Patriots (like you) who support our service members.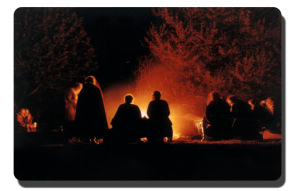 Service
You and/or your company can give back to these Exceptional Warriors without only giving money. Many of our events our hosted by those that have generously given of their lodges, retreats, ranches, guide services, property, etc. Without such donations, The FEW would be forced to spend an even greater amount of funding on the creation of our events.
Products
Many people and companies have freely given of both themselves and their products to help ensure a successful event for these Exceptional Warriors. Product donations both large and small are welcomed and greatly appreciated. There are thousands of pieces that come together to create these life-changing events. Your product could be instrumental in an event's successful outcome.
Host a fundraiser
Hosting a community fundraiser is a great way to get involved. Not only does it raise needed money for our Exceptional Warriors but it also can get them involved at the local level and bring a great deal of awareness to the Foundation. If you're interested in holding a fundraiser please contact us, and The FEW will support your efforts as best we can.
Spread our message
Did you know that most people donate to a specific organization simply because they were asked. Your have untold power to help America's Exceptional Warriors. Tell others about our mission any way that you can.
Link us to an Exceptional Warrior
There are over 100,000 of America's finest men and women out there that must feel forgotten. No organization has catered specifically to those that we call Exceptional Warriors ever before. They need to know that America values their amazing service.
Additional in-kind donations
Because mobility is always an issue, donations of 4 wheelers, either individual or crew, are prized. Specialty transports like the "Action Track chair" (www.actiontrackchair.com) are often necessary for the wheelchair bound.
Contact The FEW at info@exceptionalwarriors.org with any additional questions.