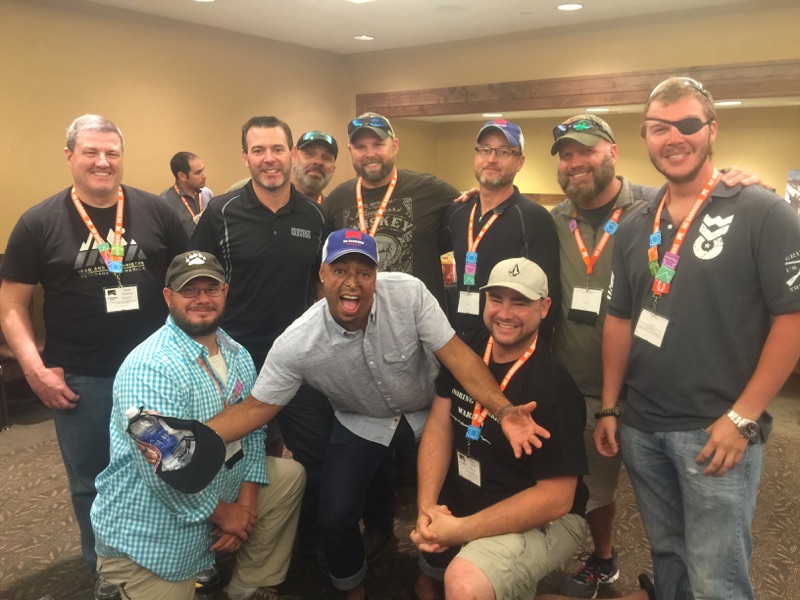 The FEW in Action
These are just a few of our 40 events from 2016!
An Associate at a Veterans Day Luncheon
Our Mission
To provide adventure based opportunities to Exceptional Warriors who served together to heal together.
The FEW's Impact
In 2016 we put over 400 Exceptional Warriors in the field in more than 16 States, using adventure to unite peers and promote healing at no cost to the Veteran.
Your donations make this possible.  Our overhead is less than 3%.  Almost 100% of your donations go  directly to supporting outdoor therapeutic activities.  Office of Personnel Management (OPM) has recognized The FEW as meeting the highest standards of public accountability and program effectiveness.
All across the Country our Exceptional Warriors who have Served Together – Heal Together
A former Green Beret, now medically retired after missions in Afghanistan, Iraq and other troublesome places across the world, Sweger volunteers full time with The FEW and other organizations, coordinating fishing, hunting and outdoor adventure experiences for other exceptional warriors. This trip, his board of directors decided, was his.
Nissan Titan, as a proud partner of the Expedition: Hero series, is celebrating veterans and their service to America by taking them out to enjoy their personal passions. Field & Stream's hunting editor, Will Brantley, took two veterans on the deer hunt of a lifetime in West Texas. Here are their stories.
Joe Buffalo, the lead rider of our 15-man hunting party, turns a corner on the trail and his horse sinks belly-deep into a snowdrift. The horse panics for a split second and tries to back up, but Joe kicks hard, growling something fierce at the gelding under his breath, forcing it forward into the drift.