Update on HONOR Jump with The Foundation For Exceptional Warriors
HONOR Jump update: Medal of Honor recipient Hershey and POW Joe Annello with Greg Windmiller of Superior Flight Solutions and Mike Elliott of All Veterans Group get introduced this morning and start preparing for their HONOR Jump….. weather permitting.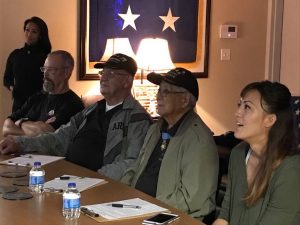 It was such an honor to meet Medal of Honor recipient Hitoshi Miyamura and Silver Star recipient CSM Joe Annello. Both men POWs during Korean War and best friends.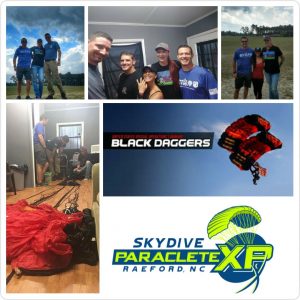 The FEW were also honored to meet with a member of the Black Daggers and check out their team room along with Alexandria from ETHOS International and Stephanie from Skydive Paraclete XP who gave us some great freefall tips.
The Black Daggers are the Special Operations Command Parachute Demonstration Team.
It was a little windy today on the Raeford Drop Zone.
For more information on how to become involved with saving our Veterans please contact admin@exceptionalwarriors.org or click here to fill out the volunteer form.