Snake Pond Hunting Club and The FEW Team Up for an Exceptional Hunt

Snake Pond Hunting Club and The FEW teamed up for an Exceptional 2 day hunt.  The club hosted a group of phenomenal, decorated veterans.  Everyone enjoyed the countless fellowship in the field and around the dinner the table.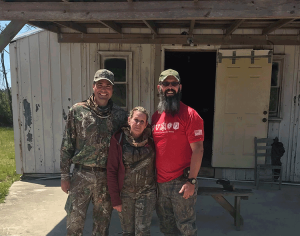 A big thank you to John Sackett with The Foundation for Exceptional Warriors for organizing the hunt and to NWTF Pender County Longbeard for providing a delicious meal.
The club guides worked hard throughout the day to get in front of the birds and were able to coax 3 good ones in close enough!  This was an amazing experience that Snake Pond and The FEW were very grateful to be a part of.
"Had a great time hunting with some of America's finest Patriots this past weekend. Thanks to John Sackett, Phillip Rivenbark and the the crew from Snake Pound Hunting Club. Had the pleasure of meeting and enjoying the company with them. Keep moving forward and enjoy the freedoms we all preserved." From Exception Warrior Aaron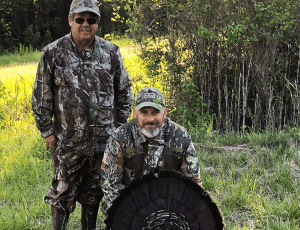 "I wanted to say thank you for putting on a great event. Two days hunting deer in Eastern NC. The first day was sponsored by the Snake Pond Hunting Club. What a great group of people. They made us feel like family from the moment we stepped on their property. The second day of hunting was done on Mr. Rivenbark's personal property. I was amazed at the facilities Mr Rivenbark has on his property. Like Snake Pond Hunt Club, Mr. Rivenbark and his wife made us feel like family. I would like to thank The FEW for giving us the opportunity to participate in such great events like this."  From Exceptional Warrior Sean HMC (Ret)