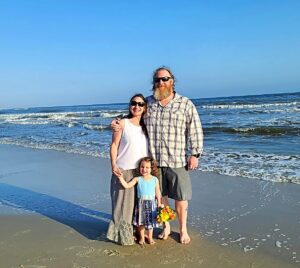 Russell Friedman
Associate
Russell Friedman grew up on Long Island, NY. Russell decided to enlist in the Marine Corps just after 9/11 and left for bootcamp October 29, 2001. After completing bootcamp at Parris Island, SC he was trained as a Mortarman and was assigned to Weapons Company 3rd Battalion 7th Marines , 1st Marine Division. Just prior to deploying Russell was named "Marine of the Quarter" and was meritoriously promoted to Lance Corporal.
Russell and his unit deployed to Kuwait in early 2003 to prepare for the invasion into Iraq. After crossing the border in March 2003 and making their way to Baghdad, 3/7 was assigned just South of Baghdad to Karbala and conducted operations throughout the city. While in Karbala Russell was combat meritoriously promoted to the rank of Corporal.
After returning home there was a quick turnaround and 3/7 was redeployed for their second tour this time on the Syrian border in Husaybah, Iraq. It was during this tour that his unit saw heavy fighting and took many casualties. While on patrol Russell received the first of his two Purple Hearts when an IED exploded and Russell sustained an injury to his arm but was able to continue fighting. Six days later "The Battle of Husaybah" kicked off. After receiving many mortar rounds to their firm base Russell's CAAT team left the firm base as QRF to try to find those responsible for attacking the base. The unit was ambushed taking heavy small arms and RPG fire, after dismounting and returning fire an RPG was fired at Russell and hit just above his head, he was awarded a second Purple Heart. The explosion left him with a TBI as well as numerous shrapnel wounds including a severed nerve in his arm which at the time left his arm useless. After being medevaced off the battlefield Russell eventually returned home to have surgery to repair his arm. While waiting for his surgery Russell was in a very traumatic car accident that left him with many injuries which led to many surgeries and a 2-year recovery.
Russell was Honorably Discharged after his recovery and promoted to the rank of Sergeant. Due to the nature of his separation he did not have anyone's contact information from his unit, so he was left missing the brotherhood. Fortunately, Brent Montgomery a FEW associate who was injured with Russell and they were medevaced together, managed to track him down and get him on a FEW trip and it was truly life changing.
Since the first FEW trip Russell has reconnected with many of his brothers and has made many amazing friends which he credits the FEW for. 
Russell currently lives in Pennsylvania with his wife Corinne and daughter Zoey.