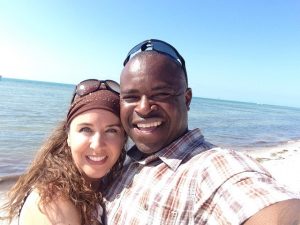 Roderick Robinson
Associate
Roderick Robinson joined the US Army after graduating high school in 1986. He has served in the 3RD Armored Calvary Regiment, 4/67TH Armor Division, 113TH Armored Division and 5th Special Forces Group. He was deployed in support of Desert Shield and Desert Storm to liberate Kuwait City, in 1991. He also had multiple combat deployments with 5th Special Forces Group.
Roderick had multiple deployments as a service member and contractor to Afghanistan, Middle East, and Africa. He completed 25 ½ years in the US Army. He was honorably discharged and retired on 1 September 2011. Roderick currently resides in Tampa, FL with his wife and kids. He has always been committed to serving his country and service members continuing the fight.
The Foundation for Exceptional Warriors is recreational therapy for the mind, body and soul; it's a chance for veterans to relax, bond and heal. This is accomplished by allowing those exceptional warfighters to congregate and communicate over some sort of outdoor activity. Veterans have time to sit and cross talk with those who had similar or same experiences during their military service. They learn from one another, give amazing advice and recommendations to assist their peers through some pretty tough struggles. 
I have always been an outdoor enthusiast; how could I not be growing up in the Sportsman's Paradise State. I jump on any opportunity I can to do something outdoors. I appreciate all The FEW has done and continues to do for veterans. I look forward to doing all I can to help the FEW in its mission to help veterans.