Off Shore Fishing Tournament with The Foundation for Exceptional Warriors
We had the honor of hosting Mr. Greg Windmiller of Superior Flight Solutions aboard the Braggin' Rights Charters awesome boat.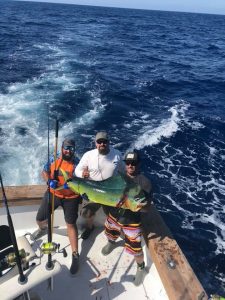 Beyond his career beginning in Long Range Surveillance, Greg went on to enormous success as one of the US Army Golden Knights, where he set world records, and established himself as one of the greatest canopy pilots around the world, proven in his ongoing competitions as a member of Team USA. His list of accomplishments under canopy is simply too long to fully list.
Furthermore, Greg gives back extensively to both the military, veteran, and civilian sectors. Providing his skills both to fund raise, and to provide phenomenal experiences through tandem skydives. Greg has been a key figure in both the founding and ongoing success of our Airborne operations. His company is among the best for training free-fall skills to get our Special Operations warfighters where they need to be to carry out their missions.
We're truly honored to call Greg a friend of The FEW.
Special thanks also to the crew of the Braggin' Rights. Captain John put us right on the fish even through the rough weather, and First Mate Ron worked very hard to keep us cranking them into the boat. Without them, this event would not have been possible.