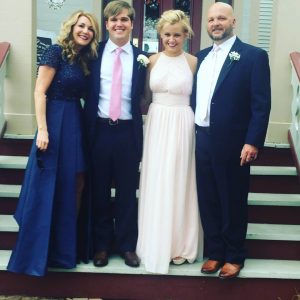 Kevin Kennedy
Associate
Kevin and Mandy Kennedy live on Dauphin Island, which is a small barrier island off the gulf coast region of Alabama. Kevin has worked in the welding and industrial supply business since 1986, and Mandy owns a beach boutique on Dauphin Island. They were introduced to The FEW when they met the Sweger family through a mutual friend.
 "I remember listening to Ronny explain the background, mission, and purpose of The FEW, and it deepened an already existing appreciation that I had for the heroes that fight for our country."
 This conversation eventually turned into a FEW event "Family Beach Week" on Dauphin Island in which warriors and their families enjoy beach time, saltwater fishing, seafood dinners, and other coastal activities.
 Mandy and I have two grown children that are both married, and recently added a beautiful granddaughter to the crew.. Our family's intent with our first involvement with The FEW, was to attempt to bless and serve those who have served for us. However, each event, it is our family who receives the blessing. We have met some incredible people, made some amazing friends and are humbly honored to be associated with The FEW.