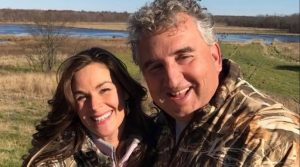 Drake Dawson
Associate
My story is like that of many that grew up in rural America. I started hunting and fishing before I can remember. I fished and hunted in every lake, pond, woodland, field, and row crop boundary that made up our home in Central Missouri. My parents had wanderlust for travel and before I was an adult, I had traveled, hunted, and fished most of the world. From fishing the remote jungles of Colombia and Brazil, to the mountain streams in the Argentine Andes, we experienced the world. I was even able to kill not one, but two elephants in old Rhodesia and take a Cape Buffalo and plains game. In those days, we were charged by so many Black Rhinos we would lose count daily.
After graduating from Westminster college with a BA in business and finance, myself and some college buddies took a "what is life about trip" to southern Louisiana. We purchased a small box freezer full of shrimp to help pay for our trip and for my father, who owned a large restaurant. After making a very profitable trip with that first load of seafood (not to mention the adventure), my future was set on a different path. Safari Unlimited was founded in 1986 when I announced to my mother's despair that I would not be attending Pepperdine Law School in the fall, but instead starting a business in Seafood & Hunting. As a trained chef, the first few years concentrated more on the seafood end of things, along with alligator hunts in Louisiana and whitetail in Missouri. Married in 1990 to my lovely wife Sarah, we were soon concentrating just on hunting and fishing. From Australia, fishing the barrier reef for Black Marlin, to Zimbabwe, camped out on Leopard baits we continued our love for adventure travel.
Over the last 30 years, we have expanded our business to several areas of the world. "Experience the world one adventure at a time" is our tagline and based on the principle that every trip is an adventure and the client experience paramount to our success. Our company is a leader in supporting hunting and fishing conservation. We donate over $350,000 annually to conservation efforts worldwide. Our family – Drake, Sarah, Hunter, Karlin, Nicole, and Michaele – along with our Chief Operations Officer Cole Branson, ProStaff Guides and Outfitters welcome you to experience the world with us! Our family has only one question for you: Can You Handle the Adventure?