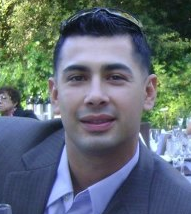 William "Jeff" Rodriguez
Associate
William Jefferson Rodriguez was born in Managua Nicaragua and lived there until the age of three. His family immigrated to the United States and resided in the state of California, and later in North Carolina. Jeff was educated in the public schools. After high school he enlisted in the United States Marine Corps in which he deployed during the Global War on Terrorism to both Iraq and Afghanistan. Jeff's last assignment was in Helmand Province Afghanistan where he operated as an Explosive Ordnance Disposal (EOD) Technician.
In 2010, while deployed to Afghanistan, Jeff sustained multiple injuries throughout his body and face from the blast of an Improvised Explosive Device (IED) that detonated right below his feet. He was medically evacuated from theater where he ended at Naval Medical Center San Diego (NMCSD). There he received major surgeries' to his right leg of which was salvaged, as well as other minor surgeries from other wounds incurred in action.
Jeff attended physical therapy on a weekly base, along with other programs offered to assist in his rehabilitation process. In June 2013, Jeff was medically retired from the Marine Corps; and now provides his services to the Explosive Ordnance Disposal community through his work at the NSWC, Indian Head Explosive Ordnance Disposal Technology Division. He resides in Northern Virginia with His wife Brittany. They are expecting an addition to the family in February 2016.
His personal military awards include the Purple Heart, Navy & Marine Corps Achievement Medal, the Marine Corps Good Conduct Medal, and the Combat Action Ribbon.