David ButlerHerring
Associate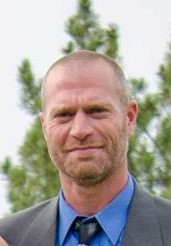 David K. ButlerHerring joined the Marines when he was seventeen.  He started out infantry, then moved over to Security Forces where he was selected into FAST Company – the Fleet Anti-terrorism Security Teams.
During this time with Fast Company, David sustained a career ending back injury. After numerous surgeries, and a bout with cancer he found The Foundation for Exceptional Warriors.
In 2013 he went on an event over New Year's and he felt as though he had been given another opportunity to serve the military special ops community again.  David believed in the mission of The FEW so much that he now does speaking engagements to help raise funds, to help bring about awareness, set up events, and even council veterans.  He hopes to try and keep Veterans from making some of the choices he made.