Dan Haff
Associate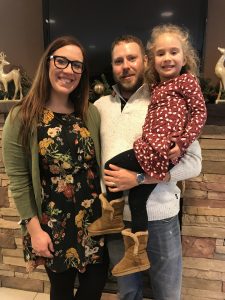 Daniel Haff joined the Army in 2000 as an Infantryman.  He served multiple stateside and overseas tours. In 2006 he was in Korengal Valley, Afghanistan. The Korengal Valley was made infamous during a 2005 mission involving Navy Seals and other units, as depicted in the movie "Lone Survivor", and later the National Geographic documentaries "Restrepo" and "Korengal". 
After several months in the Valley and surrounding area, Dan's unit had lost a dozen men and several more were wounded.  In August 2006, while leading his 9-man squad on a foot patrol, the squad was ambushed by Taliban fighters.  In the initial volley of AK-47 and RPG fire, Dan was shot and knocked off a mountain ledge, falling 30 feet.  Dan played dead for several minutes to confuse the enemy gunners, then managed to get to cover and continued to return fire until he was Medevac'd.  The injuries incurred that day ultimately lead to Dan's medical retirement in 2008.
After retiring, Dan attended college, majoring in Sociology and Business.  In 2012 he opened his own restaurant and brewery.  In 2014, he began looking to reconnect with his fellow Warriors who had helped him come home alive. In 2015 Dan attended an event with The FEW where they had rallied 8 fellow NCOs that had all served together in the Valley. He found this event healing and also witnessed the positive impact on the other Warfighters.
After Dan's experience with The FEW in South Dakota, Dan felt a need the share The FEW's mission with other combat Veterans and began volunteering. He has since traveled across the nation in support of The FEW's mission and has helped affect change in many Warriors' lives.
Daniel currently resides in Minot, North Dakota with his wife, Sarah and daughter, Abigail.