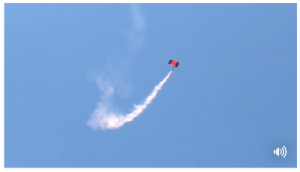 The FEW got to spend the afternoon on the drop zone with the Black Daggers Parachute Demonstration Team watching them train.
The Black Daggers are the United States Army Special Operations Command parachute demonstration team, performing around the world, doing smoke jumps such as this one, simulated combat drops, precision jumps into events, representing the finest traditions of USASOC.
Click on the image to watch the video!