The week's hunt at Two Hats Ranch has started strong for our Exceptional Warriors.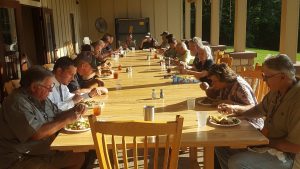 Everyone asks how The FEW "heals", well we unite those that have served together so that they can heal together. We don't "heal"…the adventure, fellowship and Brotherhood does and it's often at the table or fireside.
By working together with Two Hats Ranch and other great organizations and Patriots, lives are being changed.
And the hunt is on…
One deer down, and it's a great one! Two Hats Ranch knows how to make dreams come true.
Take a moment and give Two Hats Ranch a Like for all they do for America's Exceptional Warriors.
Congratulations Bill!